Maintain and grow your customer base with Spotfire
Telecommunication analytics is your key to knowing how well your network is satisfying customers and potential customers. With Spotfire advanced analytics, your organization can develop more innovative services, better manage network operations, decrease customer churn, and improve marketplace knowledge.
Use telecommunications analytics to improve customer experience and optimize operations

Increase customer loyalty

With your trusted data, analytics and machine learning techniques can deliver the ultimate customer experience. Track customer journeys, deliver personalized offers, and trigger next best actions to establish emotional connections to your brand.

Improve operational excellence

Transform using streaming analytics and real-time intelligent decisions that catapult business performance to a new level. Empower your workforce with fast insights based on predictive analytics. Immediately detect and take actions against fraud, network anomalies, and customer churn. Assure offer and price personalization and higher levels of service.

Gain insight into capacity forecasting

One of the main goals for telecommunication operators is to obtain visibility into how your customers are utilizing your network. With that visibility, you can identify potential new product offerings, properly utilize your resource investments and detect trends before your competition, ultimately helping you achieve customer satisfaction and maintain market advantage.

Maintain your customer base

With Spotfire, you can take data from multiple sources such as network, device, and configurations, and combine them into a comprehensive real-time view of network operations. This enables instant situational awareness of the state of operations. With that insight, you can see where "at risk" customers are likely to churn and initiate targeted marketing campaigns designed to retain them.
Algar Telcom uses trusted business intelligence to create a center of excellence
Better decision-making on resource capacity, usage, and demand production
With Spotfire, Algar Telcom created a centralized view of KPIs and analytics for enterprise-wide collaboration and operational excellence.
Explore Spotfire Telecommunications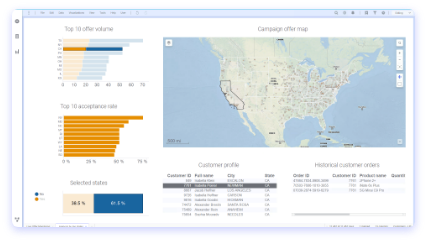 Live telco campaign monitoring demo
Interact with live dashboards that monitor, in real time, campaign offers made to customers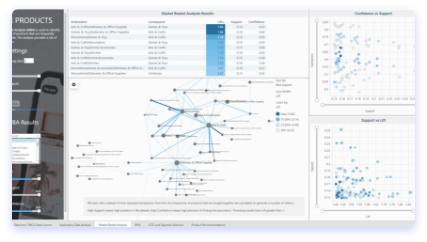 Customer analytics demo
Produce actionable consumer insights using intuitive, interactive sliders, filters, and visualizations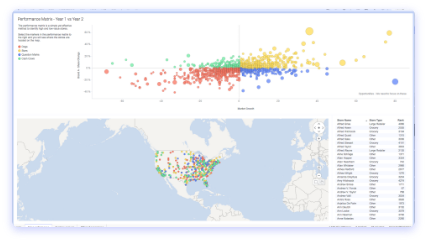 Sales and marketing demo
Increase market share by identifying and targeting the highest-value customers
Ready for advanced solutions for telecommunications?