About Spotfire: A story of empowering data and self-service analytics
It all started in the classroom
Spotfire was founded by Christopher Ahlberg and Ben Shneiderman to develop applications of dynamic queries in the early 1990s. Ahlberg created Spotfire based on his research on information visualization at the University of Maryland Human Computer Interaction Lab (HCIL) under the guidance of Shneiderman. Ahlberg was visiting from Sweden over the summer. They developed dynamic queries sliders with multiple coordinated displays, which made up the basis of Spotfire. The goal was to give business users a fast, interactive, and visual way to explore large datasets without having to manually issue queries to a database.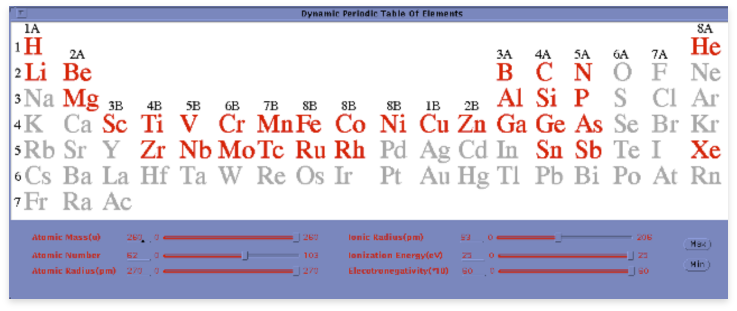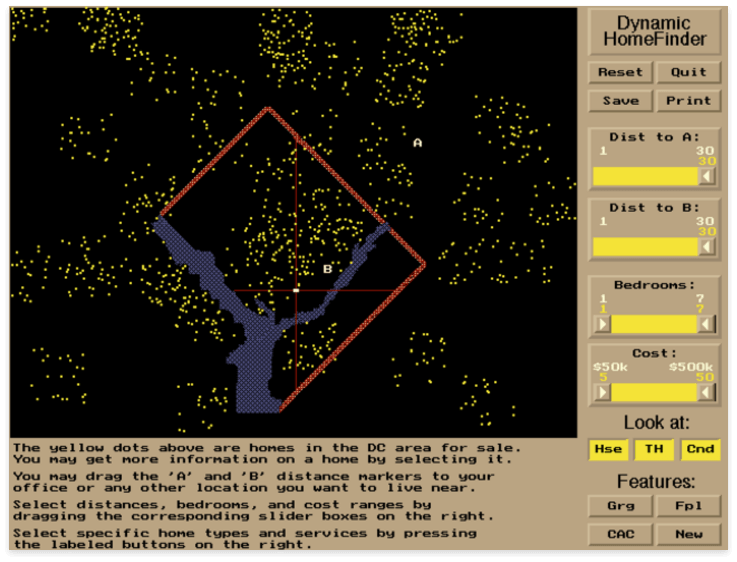 Ahlberg returned to Sweden to work on his PhD on Dynamic Queries at Chalmers University. He developed an enhanced UNIX implementation of his visual data analysis tool, called IVEE (Information Visualization and Exploration Environment). IVEE was flexible in reassigning the axes to other attributes and had a scroll bar to permit large numbers of sliders. It allowed importation of arbitrary flat files and was applied in many projects, including a youth services database for the State of Maryland's Department of Juvenile Justice.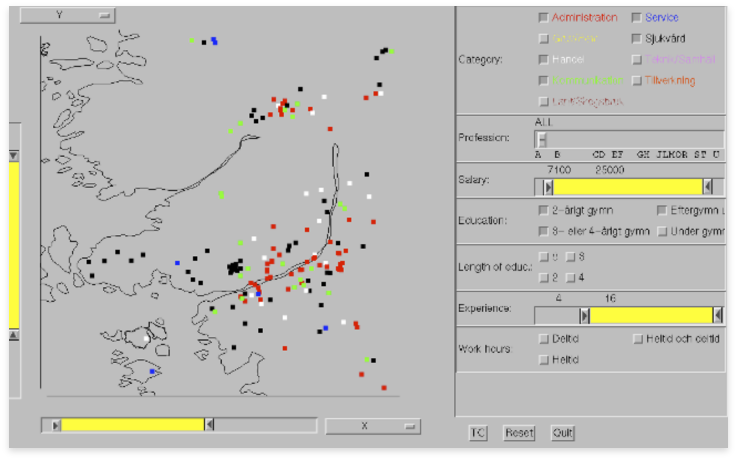 Spotfire launches with great success
Ahlberg pulled together a group of friends and some venture capital to start a company. IVEE Development, later named Spotfire Inc, launched in mid-1996. Shneiderman participated in the formation of Spotfire and was on its Board of Directors until 2001.
The business intelligence company had a development center in Göteborg, Sweden and a North American headquarters in Cambridge, Massachusetts. Under Ahlberg's direction, the company grew to 200 people.
During this time, the HCIL-inspired Spotfire product was used mostly by pharmaceutical companies for drug discovery and genomic data analysis. Users were just beginning to discover its ability to help in business analysis for oil & gas discovery, manufacturing control, marketing, supply chain management, and financial analysis.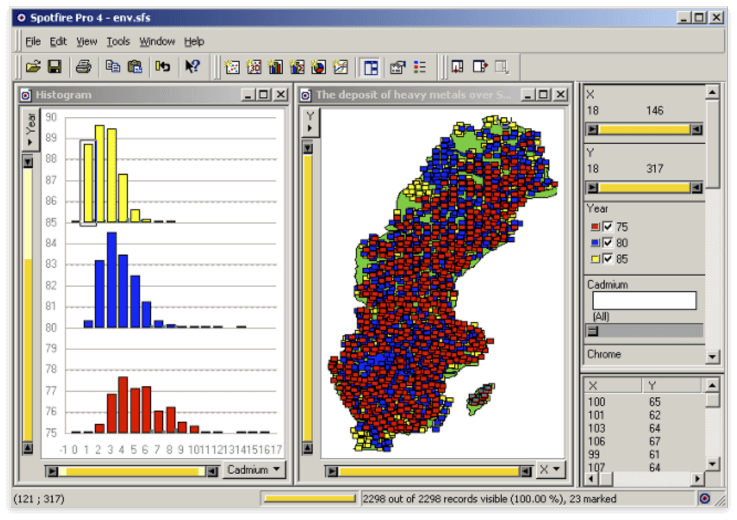 Spotfire acquired by TIBCO Software
TIBCO bought Spotfire for a reported $190 million with the goal of increasing its BI and AI offerings. Three years later, in 2011, TIBCO launched Spotfire 4.0 with Microsoft SharePoint integration. In 2018, Spotfire X launches, incorporating natural language query (NLQ) powered search, AI-driven recommendations, and model-based processing.
Spotfire gets back to its roots
Fast forward to September 2022 when Vista Equity Partners and Evergreen Coast Capital acquired Citrix Systems and combined it with TIBCO Software, forming Cloud Software Group. In May 2023, Spotfire split out from TIBCO into its own stand-alone business unit. With a new headquarters in Göteborg, Sweden, Spotfire is getting back to its roots while focusing on the future of business intelligence and analytics.
Since 1991, the amount of data and the importance of self-service analytics has grown by leaps and bounds, but the goal of Spotfire has remained the same: to give users the ability to ask and answer questions of their data at the speed of thought.
Get started with Spotfire