Monitor equipment and performance for better business outcomes
Reduce equipment failure and resource costs by predicting breakdown and managing resources
Predictive maintenance allows you to schedule interventions that avoid costly stops or slowdowns in production. With Spotfire® predictive analytics, you can set parameters to monitor equipment and devices using embedded IoT sensors.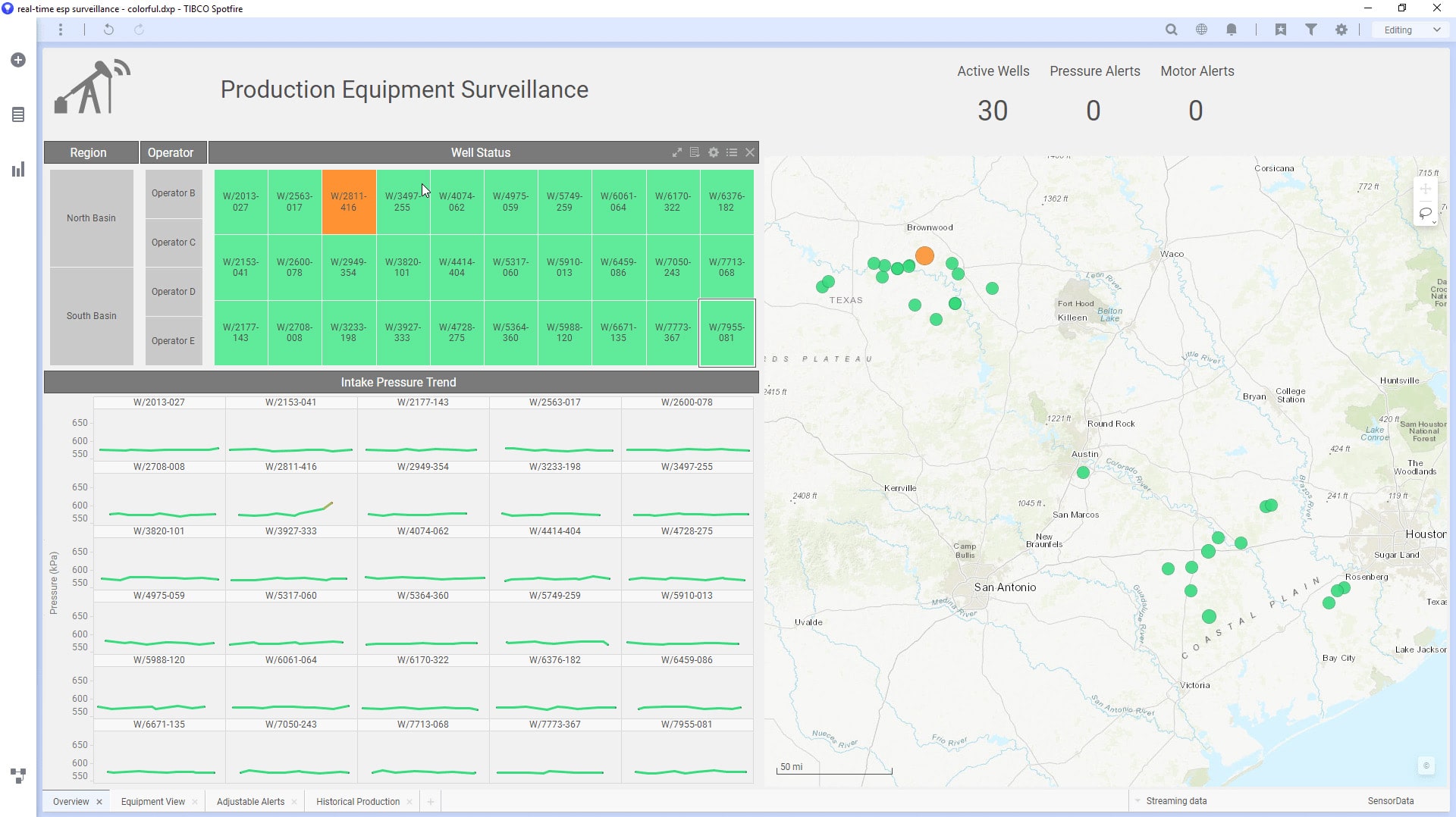 Gain insights into all your resources and assets
Proactive maintenance for better reliability

Anticipate equipment failures based on set parameters and factors in Spotfire. Once flagged, operations teams are able to take corrective action and prevent future failures by scheduling maintenance.
Manufacturing and retail

Keep your customers happy with always on resources. Reduce breakdown occurrence and maximize asset uptime by improving asset reliability. Use streaming IoT data and data science models with governed reference data to identify potential process failures and production defects and generate predictive alerts and automated action.
Predict confidently with Spotfire
Predictive Maintenance with Weibull Curves

Explore a parametric failure model with a Weibull curve distribution.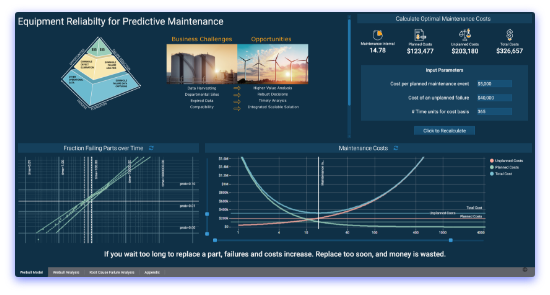 Get ready to predict maintenance with Spotfire.