Strengthen your supply chain with route optimization
Increase efficiency and minimize disruptions while maintaining complete view of your data
It's more than just planning the most effective way to get from point A to point B. With route optimization and location analytics, you can reveal increasing costs, predict possible bottlenecks, and minimize supply chain disruption. By automatically adding location context to your analysis, the Spotfire® platform helps you drive new insights that would not be possible using traditional charts and tables.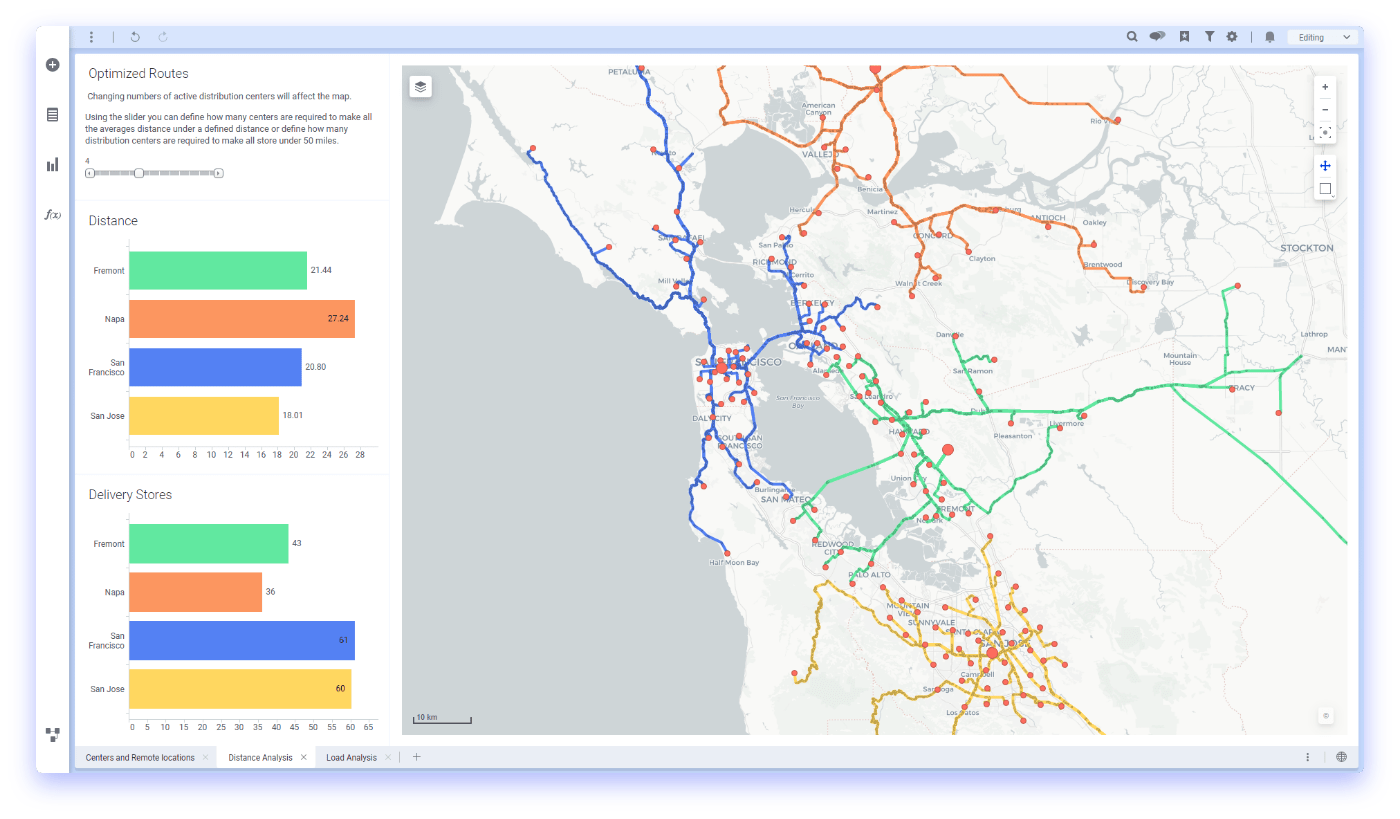 Plan the best route and optimize operations
Maximize your assets and resources across operations

With Spotfire, create even more advanced spatial analysis enabling mapping of your data down to the address level, calculating distances and optimized routes between multiple points, and computing trade or catchment areas around a location based on distance or travel time.
Optimize product delivery

Get your products into the hands of the right people at the right time. Avoid supply chain bottlenecks that cost your business. Spotfire maps connect data to real-world contexts, so you can track exactly where your products are and optimize their journey for faster delivery.
Paving the way for on-time transportation

Get your passengers where they need to go on time and on budget. Predict accurate travel times with reliable transportation. Spotfire not only can optimize travel routes but, combined with anomaly detection, can alert engineers of any potential issues with asset maintenance that could cause travel delays.
Explore route optimization with Spotfire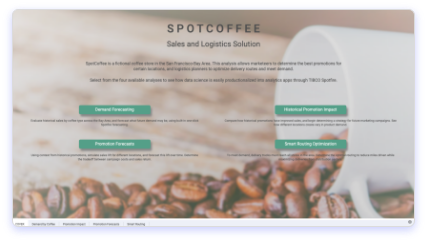 SpotCoffee Demand Forecasting and Route Optimization

Increase revenue from product sales and reduce the costs of operations.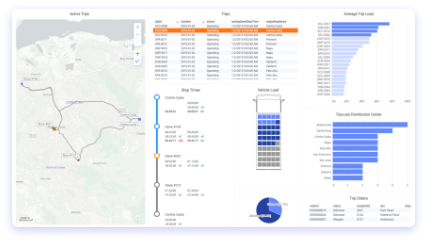 Vehicle Loading and Delivery Logistics

In this demo featuring two different fit-for-purpose Spotfire Mods visualizations, monitor the real-time unloading of cargo from a delivery truck while recalculating route optimization.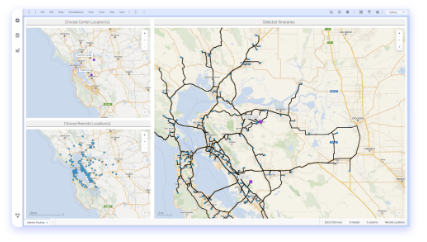 Delivery Routes in the Bay Area

Select distribution centers and remote delivery points. Spotfire will automatically calculate optimized driving routes between the two.
Start saving time and money with route optimization.