Actionable insights for smarter business intelligence
Analyze and explore data the way you want
With Spotfire® visual analytics, you choose the exploration style that suits you—through AI-powered recommendations, natural language-driven search, or traditional direct manipulation.
Accelerate insights faster with one, easy-to-use analytics platform
SEAMLESS
Everything you need, in one place
Simplify your environments and applications.
Enjoy a unified and seamless visual analytics platform for analyzing data at-rest and data in-motion—including best-in-class geospatial capabilities with multi-layer mapping for location-specific insights. Experience seamless visual analytics, data discovery, and point-and-click insights.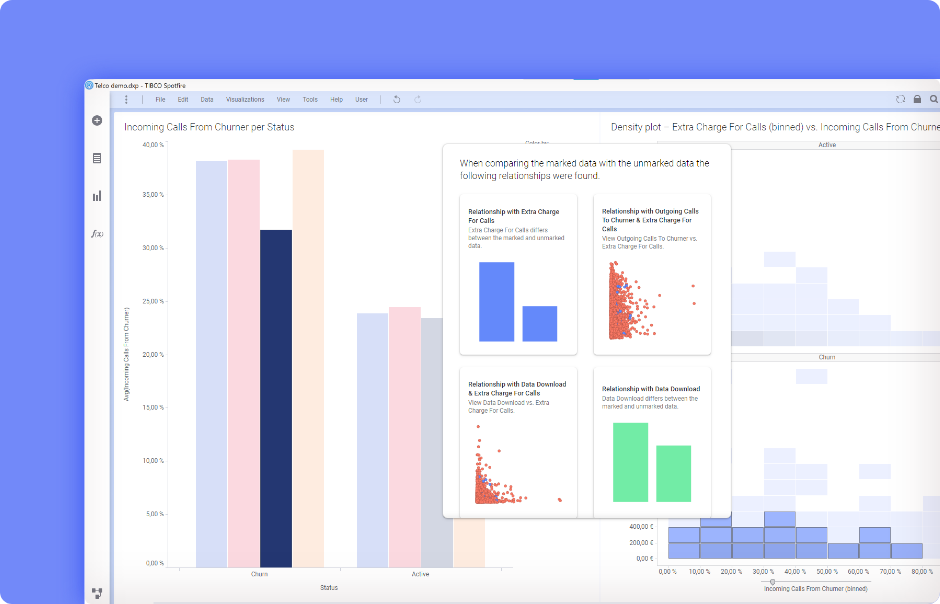 IMMERSIVE
Easy-to-use guided and interactive advanced analytics
Don't just create static reports. Immerse yourself in your data to discover high-impact insights.
Spotfire enables better business outcomes via rich, interactive discovery through immersive visual exploration. Fully brush-linked analytics applications can be underpinned by embedded data science capabilities.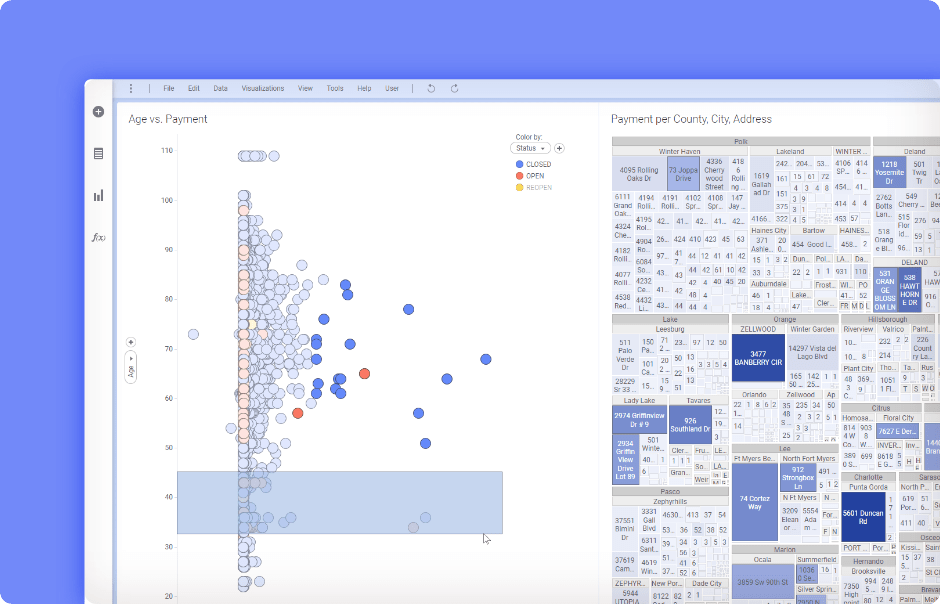 SECURE
Insights at scale with enterprise-grade security and compliance
Keep your information secure as you scale.
Share knowledge throughout the organization, from business users to data scientists, with a platform that is easy-to-use and governable—speeding time-to-insights while protecting your organization.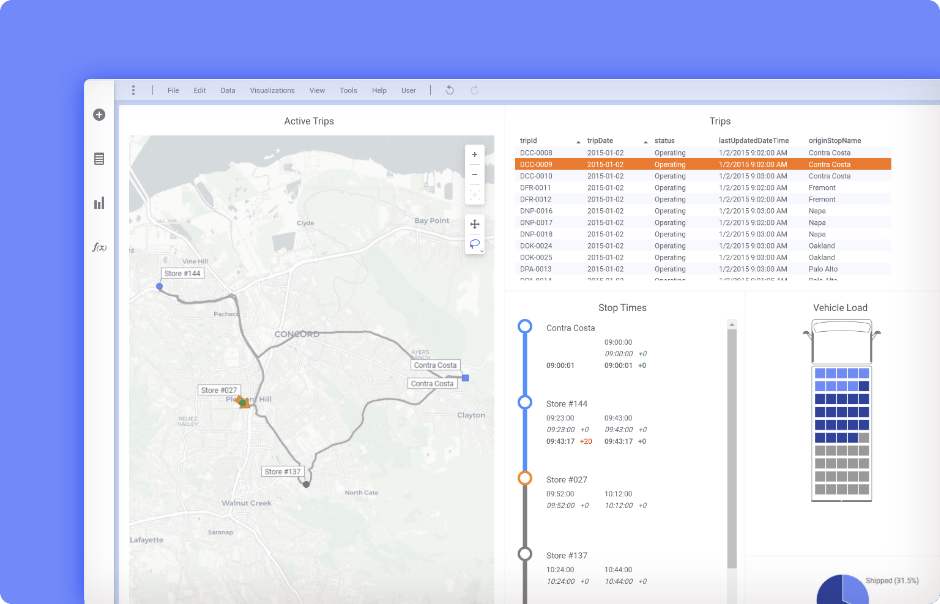 SEPA uses automated analytics to transform decision making
40% improvement in compliance due to fact-based advanced analytics
Equipped with a powerful, mobile-friendly analytics platform supplemented by data science and visualization, SEPA built and rapidly deployed a range of new, customizable solutions to address a wide variety of cases. With better data-driven outcomes, SEPA can make huge strides in protecting and improving Scotland's environment.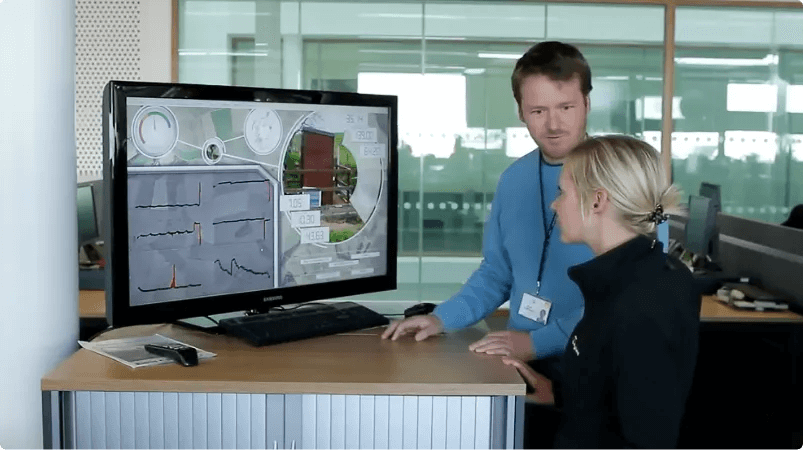 Ready for immersive, real-time insights for everyone?