Mitigate risk to your valuable resources and assets with predictive insights
Provide visibility into the unknown, so your risk managers can remain diligent, decide with confidence, and keep your organization agile
Spotfire® allows you to detect and reduce risk by creating more accurate forecasts driven by trusted models. Score events in real time and raise cases for investigation when potentially risky behavior is detected.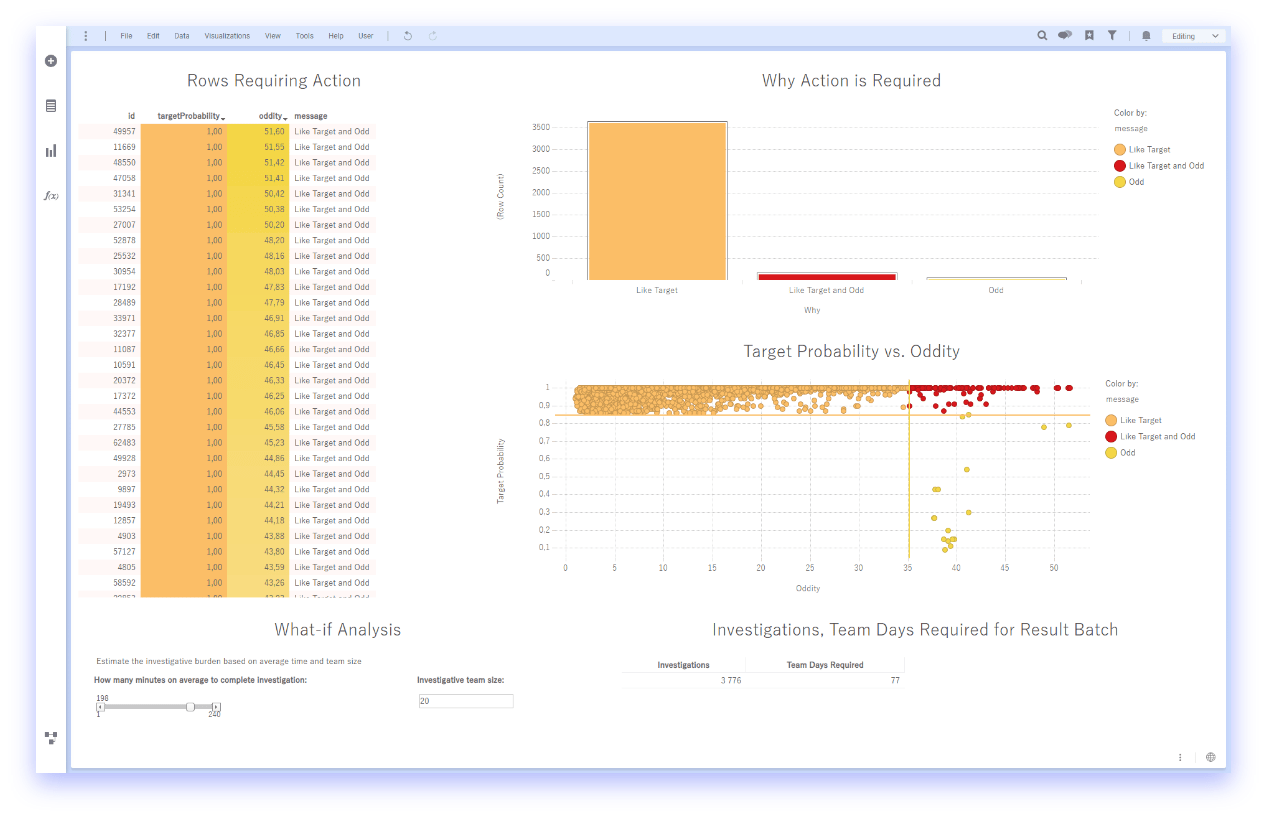 Manage risk across the enterprise and deliver actionable insights
Shield your business from fraud

Don't just react to fraud, prevent it. Expose risk before it happens with Spotfire analytics. With advanced analytics and machine learning, you can capture and consolidate the potential for risk in your data and convert it to insights.
Defend against data breaches

Prevent data breaches and security concerns. Identify, reduce, and act on financial fraud with Spotfire analytics. Streamline your business processes with models that can detect risk before it happens.
Enhancing safety

Reduce the likelihood of harmful events and increase safety across the enterprise. Analyze potential hazards and hazardous conditions with historical data from past accidents to prevent future ones.
Explore risk management with Spotfire
Risk Management with Real-Time Credit Card Fraud Detection

Explore a variety of anomaly and fraud detection scenarios illustrated through a demo for credit card fraud. Risk analysts are able to compare all transactions at once, running models in at-rest batch mode or while also deploying real-time data to identify new transactions as they occur — flagging for potential fraud.
Avoid high-cost risks, visualize more confident decisions with Spotfire.