Make smarter decisions with real-time insights that can shape your business
Understand your customers for better targeting and segmentation
Next Best Action, fueled by machine learning, is a customer-focused approach to suggesting recommended actions. Spotfire® predictive analytics can enable real-time decision-making to improve sales conversions, right at the point of purchase.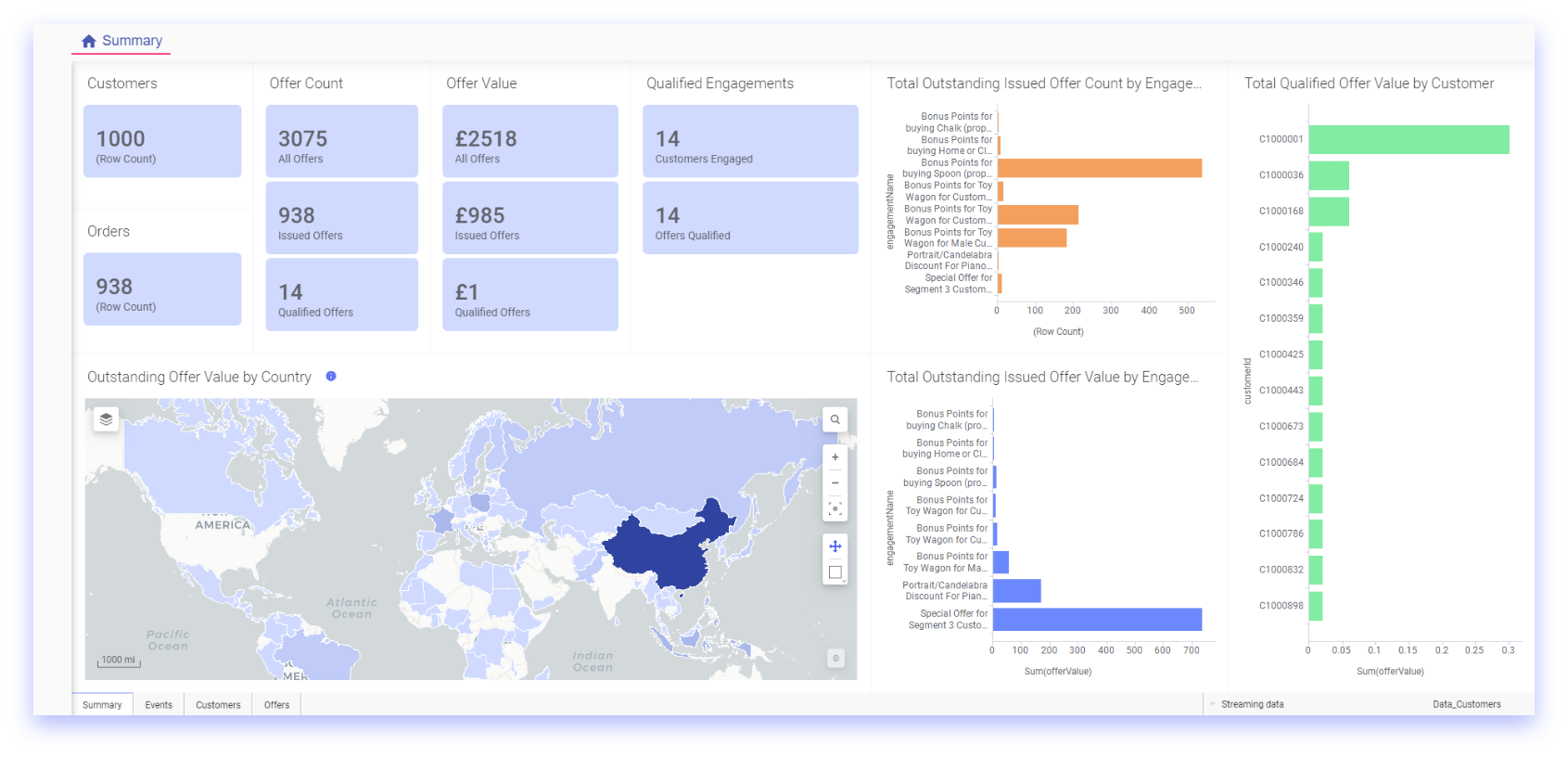 Take the next best action with Spotfire
Revolutionize retail

Improve the customer experience with data. Real-time insights suggest similar or additional products that might interest your buyer. Stay ahead of the curve with a smarter, data-informed approach to the customer experience.
Boost customer satisfaction and drive sales

Enhance engagement through personalized offerings. Data-driven insights provide agents a real-time view into customer needs. Offering products and services most appropriate to each account means a more satisfied customer and improved sales for your firm.
Explore predictive analytics with Spotfire
Retail analytics demo

Produce actionable consumer insights using intuitive and interactive sliders, filters, and visualizations.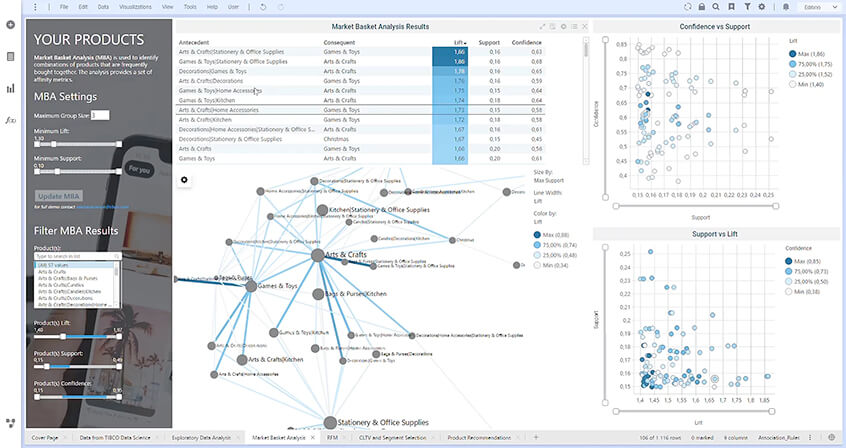 Gain a competitive advantage with predictive analytics.