Connect the dots in fully governed clinical data for smarter decisions and improved outcomes
Whether you're working directly with patients or developing life-saving vaccines, you need trusted data to better inform high-stakes decisions. Spotfire advanced analytics can provide you with the instant insights you need in a highly-competitive and regulated environment.
Advanced value-based insights with Spotfire

Gain 360-degree views into patient needs
Including social determinants of health (SDoH) into patient care is essential to better patient and community service. With Spotfire, you can cross-reference SDoH with key patient data, analyzing in the context of socio-economic and geospatial relevance results for insights that improve individual and community health.
Speed time-to-insight for life-saving outcomes
Pharmaceutical manufacturers need access to actionable knowledge early in the commercialization process of a new drug. Early attrition of unsuitable drug candidates can dramatically reduce costs and improve patient outcomes. With Spotfire advanced analytics, research and development can have access to integrated informatics and analysis—leading to better safety outcomes for patients and better regulatory outcomes for the industry.
Innovate at the touch of a button
Spotfire's enhanced visualizations empower research by combining genomic, demographic, and safety data to enable new insights into safety, efficacy, and patient populations. Extracting insights from complex data—and making this knowledge accessible—yields tremendous benefits for providers and patients.
NUHS Singapore operationalizes AI to transform healthcare
Increased disease screening and diagnostic performance
The National University Health System (NUHS) wanted to better plan for Singapore's long-term health strategies with AI-based predictive and streaming capabilities from Spotfire.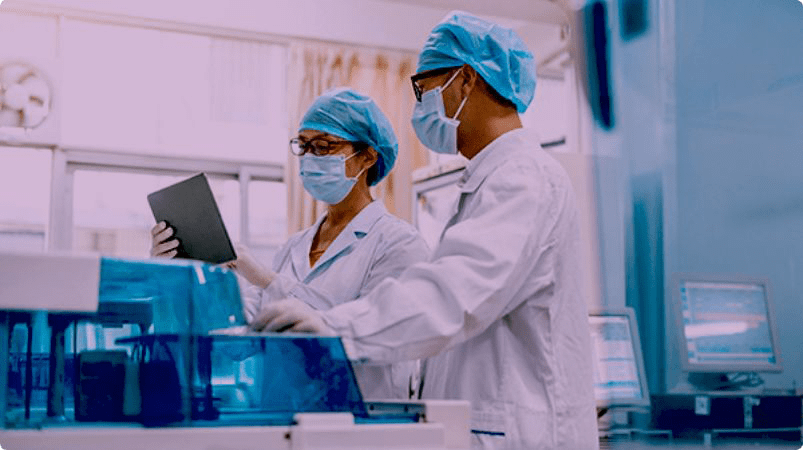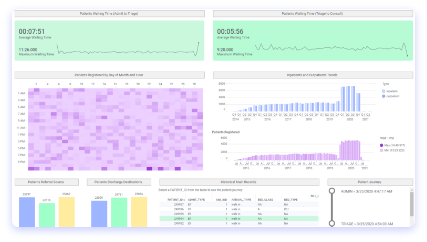 Analyze historical patients' data with privacy protection to predict the length of stay and readmission risk, thus increasing patient care and improving resource management.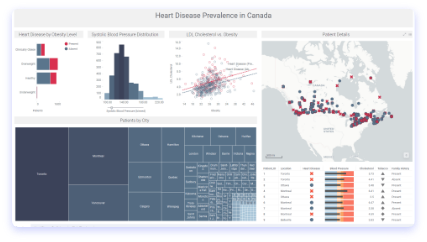 Examine patient data for heart disease and correlations with other risk factors.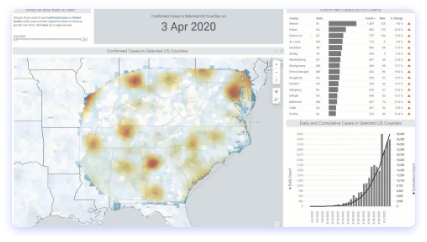 Learn how Spotfire empowers leading hospitals and organizations
Ready for advanced solutions for life sciences?