Detect fraudulent behavior with confidence
Fight fraud with total visibility
Anomaly detection, fueled by data science, can identify possible fraud instances before they occur. Spotfire® fraud management solutions can spot unusual patterns of activity instantly and trigger responses to stop fraud in its tracks.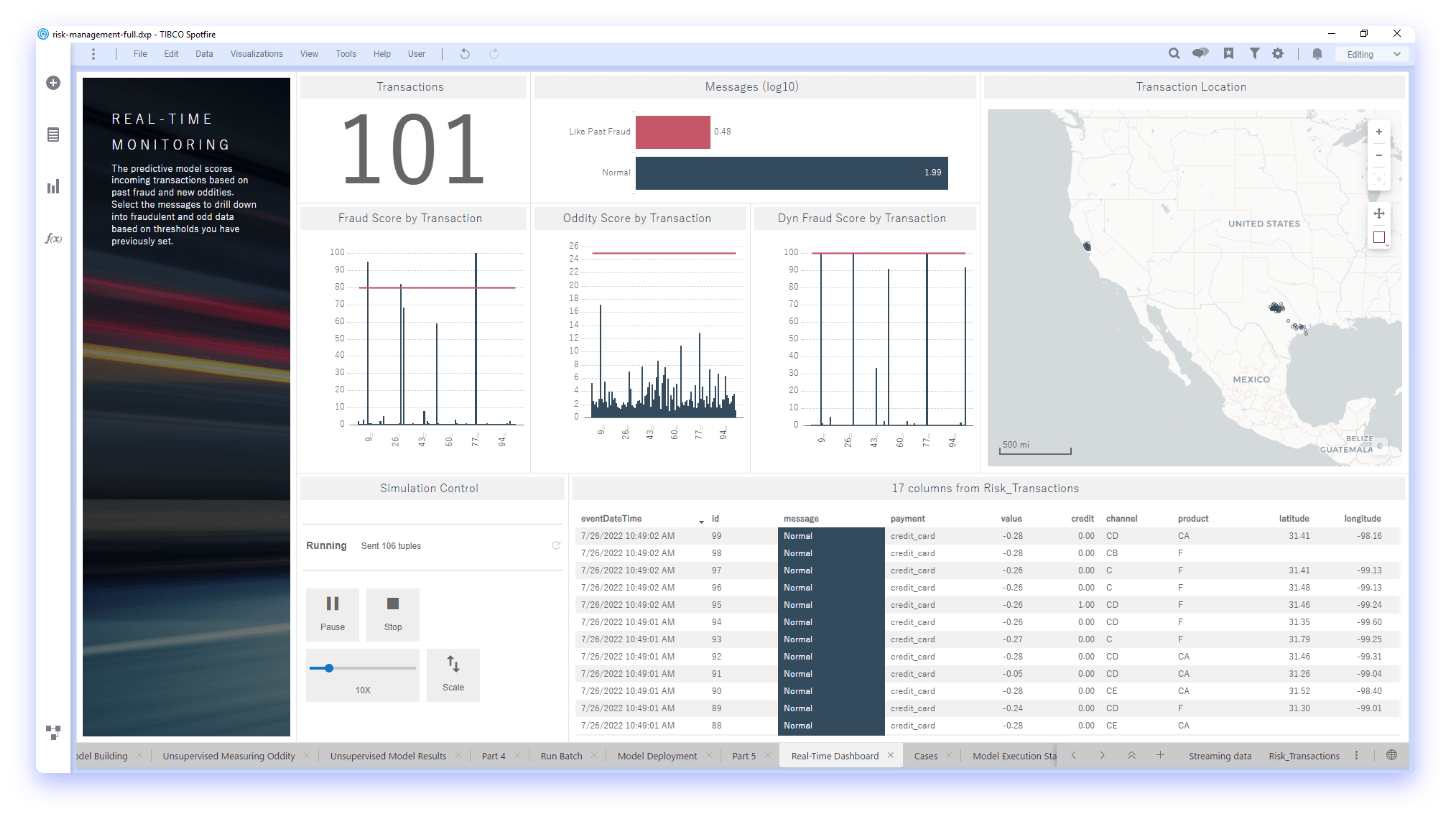 Keep your data safe and protected across industries
Protecting profits

Fraudulent transactions steal billions every year. Identify suspicious activity in real time to reduce loss, control costs, and gain a competitive edge. Rapid anomaly detection keeps organizations safe from fraudulent activity.
Transforming insurance

Rather than take the standard approach of pay first and then chase the client, data analysts are trying to prevent fraud with algorithms. Machine learning helps them detect anomalies and patterns to determine potential insurance fraud.
Defending against medical fraud

With the vast amount of legitimate medical claims filed every day, fraudulent ones are bound to occur. Supervised, unsupervised, and semi-supervised anomaly detection models can help you avoid paying out false claims.
Explore fraud detection with Spotfire
Risk Management with Real-Time Credit Card Fraud Detection

Explore a variety of anomaly and fraud detection scenarios illustrated through a demo for credit card fraud. Risk analysts are able to compare all transactions at once, running models in at-rest batch mode or while also deploying real-time data to identify new transactions as they occur — flagging for potential fraud.
Gain a competitive advantage with fraud detection.