Predict customer behavior to model the right decisions at the right time
Uncover trends in your data and predict what will happen next
Affinity analysis focuses on finding connections between points of data for greater insights into your customers, products, and more. With Spotfire® predictive analytics capabilities, you can dive deep into customer analytics that are targeted and ready for success.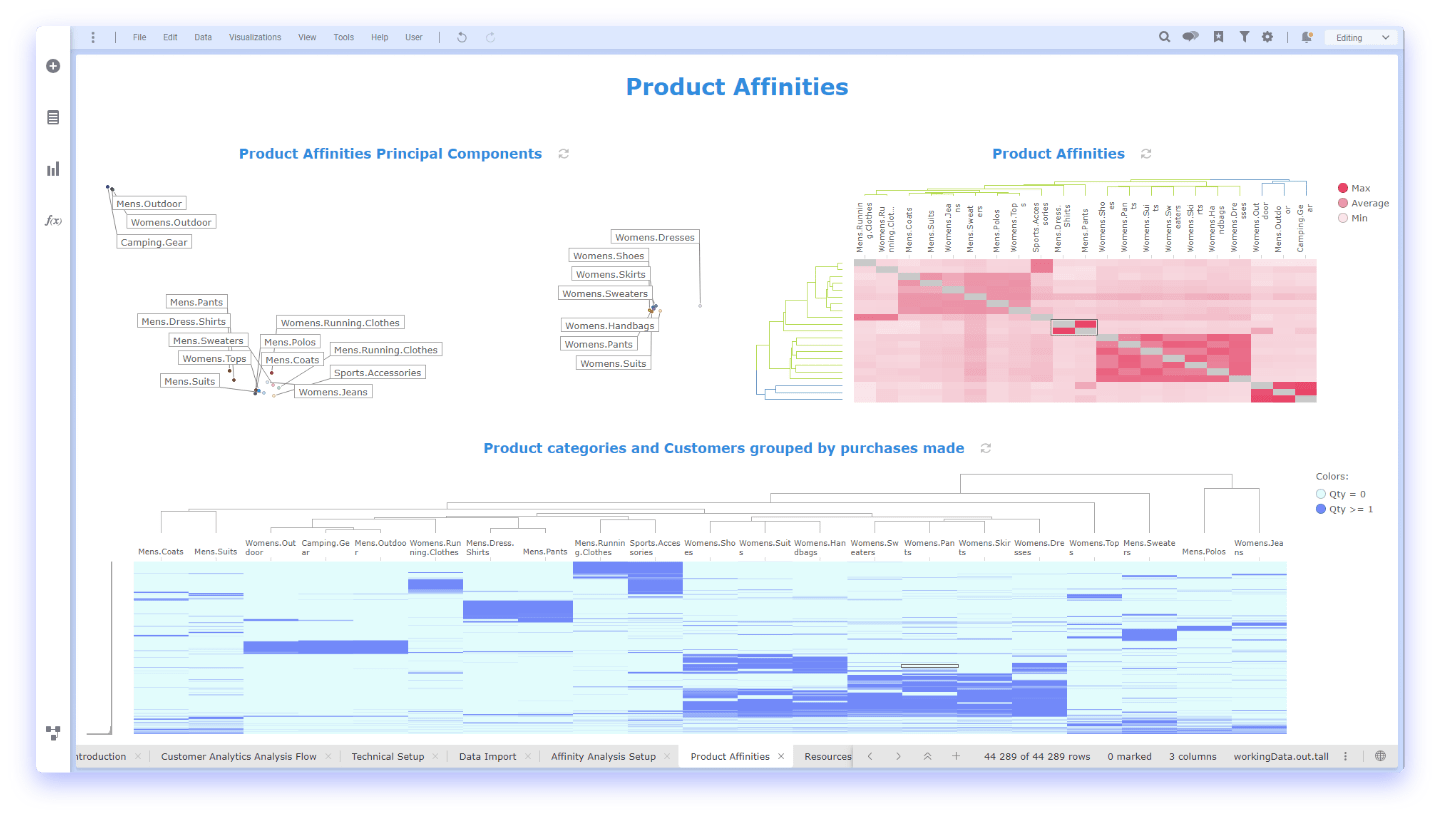 Making connections across industries
Unveil consumer insights and recommendations

Uncover deeper insights into consumer preferences. Use data analytics to recognize patterns and understand consumer preferences and propensity to buy. With Spotfire predictive analytics, you can forecast customer needs and offer a suggestion in real time.
Revealing insights and accelerated diagnosis through automated ML

Superior patient care through data pattern analysis. Mapping medical data provides insights into patient health. Automated ML-driven insights guide doctors to faster diagnoses, as well as look for anomalies that might lead to early detection of a health concern.
Accelerate time to market and boost customer satisfaction

Optimize customer experience results with the creation of highly relevant offers with up to 3x greater acceptance. Uncover more opportunities with real-time analysis and insights for faster time to market: increase satisfaction, drive loyalty, and improve the overall customer experience.
Explore customer analytics affinity analysis templates
Identify product categories that are likely to be bought based on past purchasing behavior, while also identifying non-intuitive consumer insights.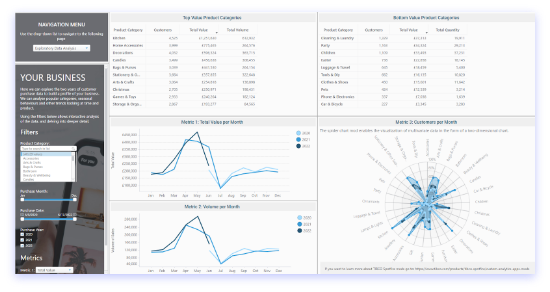 Get started with Spotfire advanced analytics.